"The Greta effect" may be a wave of inspiration, but it's not without a subconscious personality cult
Does Fridays for Future have a overreliance on "personality cults" surrounding particular activists? A piece part of a series on Fridays for Future's founder and personality politics & provocation.
Featured image - Youth for climate protest in Brussels with a placard stating "Make the world Greta again". Image by @BrunildaPali via Twitter.

Fridays for Future is a global climate strike movement, with a focus primarily on youth representation and youth-led initiatives, with several other offshoots, such as Scientists for Future in the German-speaking part of Europe.
It was founded by activist Greta Thunberg, who began a series of school strikes in front of Swedish parliament in August 2018, pictures of which she shared on social media, in the wake of forest fires in Sweden and an upcoming election. As more activists joined in their own regular strikes, it garnered attention across the globe, culminating in what were, then, possibly the single largest peace-time strikes in history, on September 20, and in conjunction with Earth Strike on September 27, 2019. (Other large historical strikes include those protesting President George W. Bush's decision to invade Iraq, the Occupy protests in the aftermath of the Global Financial Crisis, and the Farmers' Protest in India.)
The movement protests inaction on climate change, with a focus on pressuring policy makers, politicians and world leaders. Its three main demands, as of the Declaration of Lausanne, are to fight to keep the average warming of global mean surface temperature since pre-industrial levels to within 1.5 degrees Centigrade; to "ensure climate justice and equity" particularly in relation to the responsibility of reducing emissions, and in the response to the fallout of impacts from the climate crisis; and to follow and listen to "the best currently available science". Previous demands are listed on the website, and the demands of national branches vary.
The question of effectiveness in tactics and messaging is a crucial one for a movement seeking to rapidly push forward the global crawl in acting on what is recognised as a planetary emergency.
The movement has been praised for garnering much needed attention on the climate crisis. However, the movement appears to suffer from too large a focus on singular persons, particularly its global founder and founders of local chapters. This can taint the degree to which messaging across global chapters can be nuanced, comprehensive and targeted, which are essentials for a movement that seeks to represent the views and demands of a worldwide base.
The movement does seem to have more impact on public debate and awareness of the urgency and severity of the climate emergency, though, at least within Europe, and it has had some visible direct degree of influence on the political sphere there. Activists have met with politicians and spoken at parliaments in Europe, and some jurisdictions and countries have declared climate emergencies.
The conviction of its activists appears to be a clear part of the movement, but the emergence of personality cults and heavy use of identity politics signals a possible absence of highly cohesive, organised and sophisticated tactics and messaging from the Fridays for Future movement. The movement has been capable of amassing large numbers of people initially, but it appears that it is continuing to sustain an audience primarily by relying on individuals' appearances at major events, and appealing to simplistic binaries such as "activists vs. politicians" or "young vs. old", rather than confronting, fully and effectively, "the battle for hearts and minds" that is the last, and most difficult, hurdle to overcome, to achieve effective action against climate change — the challenge that is a most spectactular expression of life's wrestle with entropy.
Representation of individuals
Appearances at major events and representing the movement in meetings with politicians
It might be understandable that, as the founder of Fridays for Future, Ms. Thunberg might receive much attention when it comes to matters that relate to the movement, but her role, as founder, appears largely overrepresented amongst the other roles and factors that are vital to the movement.
Not only is Ms. Thunberg a very regular representative, of a select few from the movement, at major events, such as the Conference of the Parties and the World Economic Forum — appearing at COP24, COP25, WEF2019, WEF 2020, WEF2021, the UN Climate Action Summit, as well as L'Assemblee Nationale in France — but she also delivers what tends to be regarded as the centrepiece speech from the movement, at such conferences. This has the effect of setting much of the tone of the movement, reflected again and again across the messaging of its activists.


To be fair, not all these factors are within the movement's control. Some of the choices to cover Ms. Thunberg are made by the press, for example, and these contribute to certain speeches gaining more momentum than others. Some events are invite-only.
But continuing to have Ms. Thunberg and certain individuals as the regular, central representatives would only keep feeding that loop.
The more Ms. Thunberg speaks for the movement, the more she will be included in the press, increasing the chance that she is asked for interviews by other journalists. When she accepts, it increases her coverage, and again increases the chance that she is asked for more interviews.
Having more sets of representatives more often would enable the press to also divert questions to those members, and ask about more relevant matters on each global area. There were about 60 representatives at the UN General Assembly hosted by the United Nations Secretary-General, and though Ms. Thunberg again did end up delivering the centrepiece speech at that event, more diverse representation of this kind would be welcome.
Some might say that the "Greta effect" comes from her speech content and delivery, as well as the ignition of the climate strikes. It is not at all unusual for large organisations to have spokespersons. What is unusual though, is for a large organisation to have its founder deliver every single policy position.
A fairer way to conduct processes for which members are selected to represent the movement, at a given event or for a given time period, could be to have members nominate themselves or each other, for a position of spokesperson or representative. Then have each nominee make their case, such as through including the work that they have done as part of the movement thus far, and let others vote.
It is also possible to have different policies in place to ensure equity and moderation in such application processes, such as through preferential voting in the case of moderation.
If there isn't a proper process for selecting representatives, it will just fall to uncompetitive processes like being the founder of a local chapter — riding on the waves of established presence, with no chance to prove yourself if you're a newcomer and want to contribute — as it has for Ms. Thunberg, and also for Luisa Neubauer, founder of Fridays for Future in Germany:
[...] Neubauer, Germany's Fridays for Future's main representative who is seen as the country's leading climate activist [...] Source: The Guardian
Notice the same cluster of activists here, in exclusive meetings with politicians — Ms. Thunberg, Ms. Neubauer, and Adélaïde Charlier and Anuna de Wever, (founders of Fridays for Future Belgium).
Meeting the Prime Minister of Belgium
Meeting the German chancellor in an exclusive meeting
and in another private meeting with the Canadian prime minister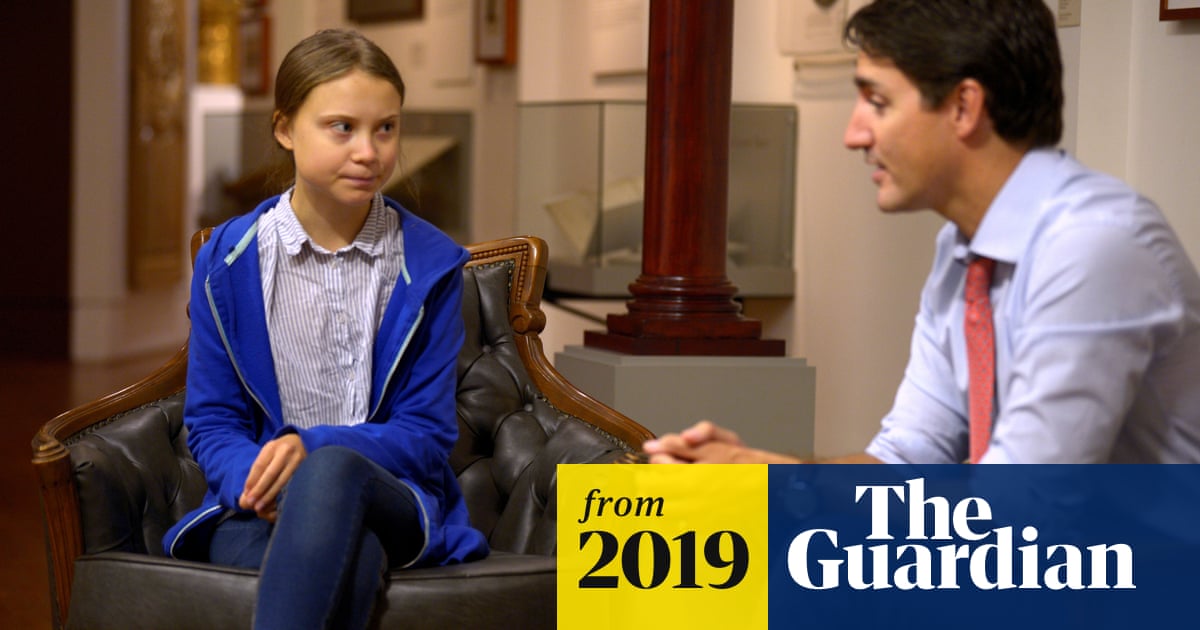 Fun fact: in democracies, leaders can change in a snap. A way to bring real, lasting change, would be to consistently talk to the people, not to leaders who might be out of power at the next election.
But those activists have pretty much confirmed the exclusive, private meetings:
Between the four of us, we have met quite a number of world leaders during the last two years and you'd probably be surprised to hear some of the things they say when the cameras and microphones are off. We could write lots of articles about this. And trust us — we will. [Source: Medium]
Compare this approach, with that of the organisers of March 4 Justice (marching against gendered violence) in Australia, who declined an offer to meet with the Prime Minister and Minister for Women in private, "behind closed doors", stating:
We have already come to the front door, now it's up to the Government to cross the threshold and come to us. We will not be meeting behind closed doors. [Source: SBS]
The Australian Prime Minister was, in fact, seen by some people as using the private meeting as a shield for not having to face the crowd publicly.
It seems that these four Fridays for Future activists have gobbled up the bait of those leaders. Of course, in private meetings, there are no microphones or cameras — that is the point.
Ms. Thunberg has also denied that she is a leader of the movement,
I'm not the leader of any movements. Source: [New York Times Magazine]
but this is contradicted by the sheer fact that she is taking part in these exclusive meetings in the aim of representing the interests of the movement.
Travel and accomodation arrangements for major events
A part of Ms. Thunberg's activism that has become noted is that she has not flown on aeroplanes since 2015, and tries to travel by train or electric vehicles, as a statement about stopping emissions.
Historian and journalist at The Correspondent, Rutger Bregman, wrote that this was what made Ms. Thunberg "the most effective climate activist of our time". [Source: The Correspondent]
But the question remains to be seen, as to whether this aspect of activism is particularly equitable and accessible within Fridays for Future.
When COP25 was moved to Spain from Chile due to social unrest in the latter country, Ms Thunberg was able to secure travel back to Europe while her fellow activists were not, due to differing circumstances. She had also had an electric car lent to her by former Governor Arnold Schwarzenegger while in the U.S., which he offered after she was in New York City.
Now we are sitting in an electric car that she has borrowed from former governor Arnold Schwarzenegger. Source: DN
Since then she has been travelling via train and an electric car borrowed from Arnold Schwarzenegger. Source: The Guardian
She also received free accomodation from many people throughout her trip, ranging from "scientists" to "hippies":  
During the night, we either sleep in motels, or with people who open up their homes — activists, scientists, authors, doctors, journalists, hippies, diplomats, movie stars and lawyers. Source: Sverige Radio, from 20:35
It is hard to imagine anyone else in the movement receiving this kind of treatment.
Meanwhile, a boat carrying another group of activists, including Fridays for Future activists, as part of a separate think-tank, was not able to make it back to Europe in time to attend COP25.
Chile's decision to withdraw as host of the COP 25 UN climate conference has prompted tears and frustration from a group of school-strike activists sailing across the Atlantic to attend the talks
They ended up organising for replacement representatives in Madrid.
A sailor was flown from the United Kingdom to the United States to sail Ms. Thunberg and her father back across the Atlantic. [Source: The Guardian]
And with just two days notice [sailor Nikki Henderson] had no choice but to fly to meet them. She was criticised for that decision as the whole mission was supposed to be carbon-neutral. "In an ideal world, yes, I would have sailed there and sailed back," she says. "But this is a more symbolic trip. Greta wanted to sail because it's a good way to send a message to the world that there is no real sustainable option to travel." Source: BBC
A more diverse set of spokespersons may again help to address this issue more equitably long-term.
Allocation of funding would also allow different spokespeople to travel where needed, regardless of financial disadvantage. Though the global Fridays For Future movement does not accept donations, the movement's founder has received awards, but one was declined and another appears, so far, to have been directed at the Greta Thunberg Foundation that handles royalties and donations. It appears that the former decision is not a reflection of a decision of the movement, and more of a decision mainly by Ms. Thunberg, as the wording appears to suggest that it was a personal choice.
The one million Swedish krona ($100,000) reward, given by the Sweden-based Right Livelihood Foundation, will be used by Thunberg to set up the Greta Thunberg Foundation.
Thunberg first announced a foundation late last month (January 29), in an Instagram post saying: "The foundation's aim will be to promote ecological, climatic and social sustainability as well as mental health."
She also said that it is: "something that is needed for handling money (book royalties, donations, prize money etc) in a completely transparent way." Source: Dazed Digital and Instagram
There was also an award specifcally to her that she made the choice to donate to other climate groups [Source: The Guardian].
When Ms. Thunberg was named as the Time's Person of the Year, she said that the accolade should be shared.
Ms. Thunberg told The Associated Press she was "surprised" to learn she had been selected as Time's person of the year, but said the accolade should be shared.
"It should be everyone in the Fridays for Future movement because what we have done, we have done together," she said. [Source: New York Times]
Clearly this notion has not applied to awards with money, where Ms. Thunberg has made decisions on her own, such as donating money to the COVAX scheme from award money:
About 1 in 4 people in high-income countries have received a COVID-19 vaccine, compared with just 1 in more than 500 in low-income countries. My foundation will donate €100000 to support COVAX to ensure a more equitable global COVID-19 vaccine distribution.
Since some people seem to be upset that my foundation is donating money I would once again like to remind that this money comes from awards and prizes. I don't receive any money for my activism nor do have an interest in philanthropy. Book royalties etc I give to my foundation. Source: Ms. Thunberg on Twitter
Is it a wise decision to funnel most of that funding away from Fridays for Future, when it could be used to make activism more equitable for other activists, thus reducing the spotlight on her? I don't know.
I didn't stop flying or become vegan because I wanted to reduce my personal carbon footprint. It would be much more useful for me to fly around the world advocating for climate action. But it's all about sending a signal that we are in a crisis and that in a crisis you change behavior. If no one breaks this chain of "I won't do this, because no one else is doing anything" and "Look at them. They're doing much worse than I am" — if everyone keeps on going like that, then no one will change. Source: New York Times Magazine
How effective is the point of minimising your own carbon footprint, for the sake of activism, if you're not going to make it accessible for other activists in the movement to do so? It is near inevitable that it will draw attention to you as an individual.
Access to scientists
A key refrain of the Fridays for Future campaign message is to "unite behind the science". This impressed German chancellor Angela Merkel, for example, who was a physicist.
At a press conference in central Berlin, the German chancellor, Angela Merkel, said that as a scientist she had been impressed by Greta Thunberg's motto "unite behind the science". Source: The Guardian
Ms. Thunberg has also directly referenced climate science reports in her speeches.

Ms. Thunberg also confirmed that she has access to scientists to fact-check her speeches:
Do you get help to correct the facts? – Yes, when the speech is almost finished I send it to one or several scientists, who varies. It can be an expert in a certain field for example. And then in a few hours they usually give me an answer. As comments in the document, "you should add this" or things like that. And if there are inaccuracies or things that can be misunderstood I change them. Source: DN
and "to ask anything".
I have scientists contact me and say, "If you want to ask something, you can ask." And I contact scientists and ask, "What does this mean?" To have things explained to me, that is very helpful. Source: Washington Post
I am also aware of Ms. Neubauer and Ms. Thunberg visiting the Potsdam Institute in Germany. But do other activists have access to scientists to ask questions too, besides the core leaders? It is unclear. Do other activists have access to scientists to fact-check their speeches? Is it a good idea to not have that? Because if it is mainly only Ms. Thunberg, this puts the spotlight on her speeches again.
Appearances in media coverage and personal interviews
Ms. Thunberg has made comments in an attempt to draw attention away from herself, such as when an artwork was made of her, stating that there is too much focus on her and not her cause,
Thunberg often deflects attention from herself and toward the climate crisis. She said in many places, people focus on her as an individual instead of focusing on her cause. [...]
Asked about a mural being painted of her in San Francisco, she said the artists were talented and she was honored and amazed. "But as I've said," she added, "we should be focusing on the climate and ecological emergency." Source: The Guardian
or when a journalist was pressing questions for the public "to know Greta", at a protest in Sweden, to which she replied "[the climate crisis] has got nothing to do with me".
The reporter [...] is running out of time. He knows his phone battery won't last much longer in the cold.
"But who really is Greta?" he asks. "I think people want to get to know Greta."  
"I am not important," I answer. "This has got nothing to do with me. I am completely uninteresting. I'm not doing this because I want to become famous, popular or get followers on social media. I'm simply doing this because no one else is doing it." Source: Sverige Radio

At conferences, she tried to direct a number of questions to other activists, with her and Ms. Neubauer remaining silent, and it was noted by the media. [Source: Yahoo, AP and The Guardian.]
But these comments are ineffectual as they are dwarfed by the sheer volume of media appearances that she partakes in.
Her comments have appeared to largely have been unsuccessful, and ultimately inadequate overall, as they are not a replacement for systemic changes to ensure that the movement's participants have fair and equitable access to media representation, in particular, as well as access to important decision-making.
In addition to that, her own comments are contradicted by other statements that she makes, such as "I must use these channels", and it can be argued that she makes heavy use of it.
So of course, as I've gotten a bigger platform that also comes with a bigger responsibility. I must use these channels, or whatever you would call them, to educate, to spread awareness. Source: National Geographic
Ms. Thunberg also regularly conflates media appearances for her political cause versus for her personal life. In media on the latter case — interviews, a film, a family memoir — it can often be incredibly unclear if these are in a personal capacity, as she makes claims, relatively often, as to how circumstances and events in her personal life help to explain the movement's success. But these claims ignore most of the important factors which are largely external, and instead contribute to sustaining her position as an assumed main leader of the movement.
She also claims that the aim of the personal interviews is to continue to raise awareness on the climate crisis, when they, in fact, tend to increase more attention on her and her family as individuals, and draw attention away from other activists and the topic of climate change.
Distinguishing personal and political would make it easier to consciously reduce the frequency of personal interviews, and organise for political interviews to be diversified by having other speakers from the movement, and not just its founder.
Ms. Thunberg has had personal interviews with naturalist Sir David Attenborough (part of a guest-editing slot on BBC Radio 4's Today programme) and U.S. Congresswoman Alexandria Ocasio-Cortez, which appears to have been organised by The Guardian. These appear to be in a political or environmental advocacy capacity.
She has also had meetings with actor and environmentalist Leonardo DiCaprio, Nobel Prize laureate Malala Yousafzai, and former U.S. President Barack Obama. It is often ambiguous as to whether these latter meetings are in a personal or political capacity. The meeting with President Obama appears to be in a personal capacity, as, according to the Obama Foundation, others also met with the former president for his 59th birthday that year.
The meeting with DiCaprio appeared to be in a personal capacity, as other activists had spoken at an event with the environmentalist a little over a month earlier. [Source: Instagram]
Of the meeting with Ms. Yousafzai, it is suggested that it was in a personal capacity, as Ms. Thunberg writes:
So... today I met my role model. What else can I say? @malala
At the very least, these meetings serve to reinforce the cult of personality around Ms. Thunberg, and a charitable interpretation would suggest a lack of discipline in considering who meets who.
A more realistic assessment would offer that the movement's activists lack an awareness of how to employ tactics to draw attention to its cause, through the media, without having to rely on individual personas, and identity politics which will be addressed later.
In addition to the previous individual media appearances of Fridays for Future's founder, Ms. Thunberg has had a documentary made about her gap year off, I Am Greta, which debuted at the Venice Film Festival.
Though the film might be a welcome piece of coverage for her, in that she feels this media presents her more as how she wishes to present herself, not as a "angry, naïve child" but as a "shy, nerdy girl", a choice to cover her, yet again, does contribute to an ongoing issue of acutely limited spokesperson representation in the movement.
"You did succeed in framing me as myself and not the person that the media frames me to be, not the angry, naive child who sits in the United Nations general assembly screaming at world leaders. Because that's not the person I am," she said. "So, I think he definitely made me seem like a more shy, nerdy person, which is the person that I am." Source: The Guardian
I must admit, I can't really think of much better ways for Ms. Thunberg to undermine her own message that "I am not important" and that the climate crisis "has got nothing to do with me", by agreeing to star in a film about her ascendancy called I Am Greta, and to have a non-profit organisation named after herself, the Greta Thunberg Foundation.
But hey, perhaps the former may not be as surprising, if considering the fact that Ms. Yousafzai also had an autobiography titled I Am Malala, as well as a film titled He Named Me Malala.

Though Ms. Thunberg commented this about the title, it doesn't make the similarity less striking:
As to the documentary, Thunberg says she is happy with it, although the title makes her uncomfortable as it suggests she takes herself very seriously. "And I don't," she insists. Source: The Guardian
What appears to be an interesting question, from a reviewer on The Guardian, is this:
Intriguingly, even bafflingly, Grossman's film begins by showing Thunberg's pre-famous self as a high-schooler with her homemade climate strike placard, enduring a lonely vigil outside the Stockholm parliament every Friday with a few grumpy older shoppers coming up and telling her off for not being in school. Here she is: the non-famous nobody, and these scenes lead seamlessly to later moments showing her campaign taking off. So … does this mean Grossman has been prophetically following her career from the very beginning? Source: The Guardian
The footage was, indeed, shot at the time.
Director Nathan Grossman recorded Thunberg's everyday life for a year, chronicling her rise to fame from the beginning of her school strike outside the Swedish parliament in August 2018 to her trips around the world demanding that political leaders take action to fight the climate crisis.
When he began filming, Grossman had no idea that Thunberg, who was 15 when she started her protest, would quickly become the figurehead for the global climate crisis campaign. Source: The Guardian
The regular appearances of Ms. Thunberg meeting with other famous personalities, or opining on topics about which she has little insight to give, suggests an ongoing lack of discipline from the movement or its founder in selecting spokespersons, with appropriate lived experience or understanding for each case, to speak for its cause and position.
Ms. Thunberg insists that the climate crisis and the climate movement is not focused , saying "it is not about me". Her frequent appearances imply otherwise.
You're the face of [a movement]. Frankly I don't understand why the media focuses so much on activists rather than the problem itself. It's an easy bridge to the problem itself. It makes it easier if you put the face on it. It becomes easier for people to understand. So I do understand why they do it. I don't understand why they do it to this extent. It becomes almost absurd how much this celebrity culture takes over. And also, the people who feel threatened by the climate crisis and feel their interests are at risk, they go after the activists. They go for the fire alarm rather than the fire because it occupies people's minds. When Trump talks about me,9 then people talk about that conflict rather than the climate itself. Source: New York Times Magazine
I would maybe like it if the movie was less focused on me and more focused on the science. But I understand that it's a movie. Also, by doing this film, they show how absurd this celebrity culture we live in is, that people are so obsessed about me as an individual and an activist rather than the climate itself. Source: New York Times Magazine
How would participating in a film about you show that there is less need for obsession about individuals?
How would publishing a book with a compilation of your speeches show that there is less need for obsession about individuals?
More media content about her is instead feeding that obsession.
If she were serious, she could have chosen not to participate in yet another piece of media about her gap year off school: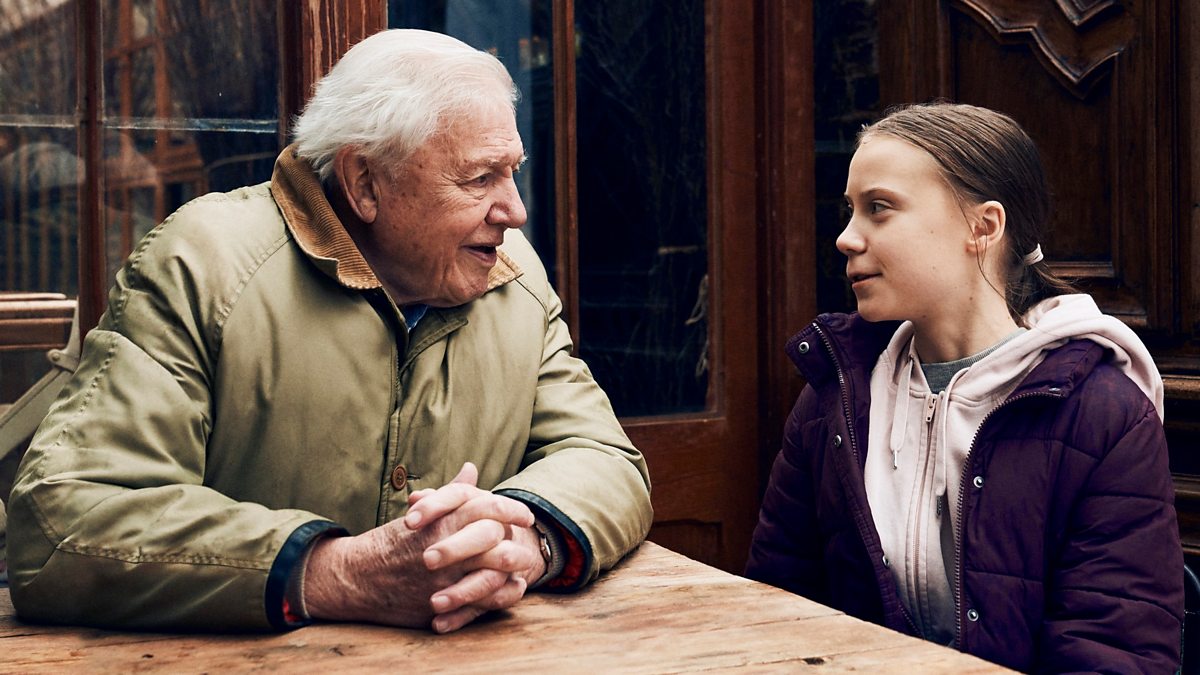 When people talk about the Black Lives Matter movement, or Extinction Rebellion, their first thought usually isn't, "What do the founders think?"
It is a slightly different story in the case of Fridays for Future.
Focus individuals is not new, though. For example, cutouts of naturalist Sir David Attenborough have been brought to Extinction Rebellion protests. This is clearly not without BBC's decisions.
Where it becomes pervasive and systemic
"Personality cult"

The external measures of the "personality cult" are visible in the framing of other activists as "the Greta of their country", namely
"Once we decide to do something about [the climate crisis] we can move mountains." If the motivational quote sounds familiar, that's because it is. Meet "the German Greta", 24-year-old climate activist Luisa Neubauer, one of the main organisers of the Fridays for Future movement in the country, which organised the school strikes prior to the pandemic.
Licypriya Kangujam of India who, in fact, had actually begun her protest before Ms. Thunberg did;
Howey Ou, called "Greta Thunberg of China" (which I first heard used internally in an orientation meeting that I attended);
Xiye Bastida, a Mexican-Indigenous activist
Calling me "the Greta Thunberg of the United States" distorts my experiences, my struggles, inspiration - my story. But most critically, it diminishes the years of resilience that activists of colour have endured.
I have been called "the Greta Thunberg of the United States" countless times. The first time, on a PBS article I was gladly surprised because it gave me a feeling of validation. It made me feel that I was doing something right. However, when an article by the HuffPost came out, depicting me as powerful and driven individual who is fighting for just representation of activists, I realised that calling me "America's Greta Thunberg" was not designed to be empowering for me, but rather, it was a tactic designed to get more clicks on the article. Source: The Elders
The suggestion appears to be that this character archetype is someone with a strong conviction and an uncompromising stance on advocating, in strong terms, for immediate and wide-reaching climate action. The suggestion appears to be stronger if the person is female and young.
Those particular cases are not necessarily within the movement's control. But recently I joined an orientation meeting for Fridays for Future, hosted by an Action Network representative, and he suggested that the "personality cult" may also be internalised within the movement — "personality cult" being his words, not mind.
The host mentioned that they conducted an analytics experiment with a newsletter sent internally — so to reiterate, this was sent to internal members, and not external followers. One version of the newsletter, which featured a 2.5 minute video of Ms. Thunberg, had way more engagement than another version which did not feature Ms. Thunberg. I cannot recall if the second version had any video (it would make the experiment fairer if it had another activist saying the same content), but that result, on its own, already may be a bit sobering.
The terms "the Greta effect" and "Thunbergism" themselves are more hints of a formative personality cult. As eager as activists are to blame the media for using these terms, "The Greta effect" has been used as the title of a research paper.
Though the impacts of this may be, again, beneficial in encouraging people to minimise their carbon footprint, it does contribute to the ongoing subconscious reiteration of the oversized attention that Ms. Thunberg has in the movement.
It may go without saying, but other activists can have their participation, commitment and resolve reaffirmed, without having to be compared to Ms. Thunberg.
The more dangerous thing is, though, that others underestimate the impact that they can have, too.
For de Wever, too, the cult of personality that has been formed around them comes with challenges similar to that of Thunberg. Source: Vogue UK
The regular emergence of cults of personality around leaders of national movements is not a well-bearing sign that the movement is able to attract attention to its cause through diverse means.
To be very clear, death threats are in no way acceptable.
But Fridays for Future activists readily blame the media for focusing too much on Ms. Thunberg and other individual activists when reporting on the movement, without reflecting on their own performance in that regard.
(In fact, they do whip up enough cynicism of the media to the point that a reporter is apologetic while asking questions.)
You took a gap year off from school to do activism. How is it to be back in class? I know these are the kind of questions that you probably think are absurd, but I'm curious about your life.
[...]
Can I ask one more silly question? Yeah. [Source: New York Times magazine]
The list of activists' speeches on the Fridays for Future website includes eighteen videos of speeches made by its activists, at least eleven of which feature Ms. Thunberg.

When I first heard of the movement, the speeches page used to include videos and speeches that were, in fact, 100% from Ms. Thunberg.

The argument that a shift from 100% to 61% is a sign that the movement is duly making sure that it is not about Ms. Thunberg may be unconvincing.
In addition, the social feed on the Fridays for Future has a feed from one of Ms. Thunberg's personal account, as well as that of other Friday for Future branches across the globe, totalling over 200 channels, according to the website.
Why does Ms. Thunberg's account appear to carry a weight that is comparable to an entire country's Fridays for Future account, while other activists' accounts don't? Is her personal opinion singularly more worthy of being included on the website than that of other activists in the movement?
If the movement does not think so, it can make the option to remove Ms. Thunberg's personal feed from that feed, for example, or to include the feeds of other individual activists' accounts. Removing it would be part of a step on the way to de-emphasising the any oversized role that the movement's founder has in its operations.
I wrote a message to the movement notifying them of these two cases — the social movement feed and the activist speeches page — as well as the reference to "personality cult" at the orientation meeting,  but have received no response so far.
Edit: As of the article publish date, there was no response. As of 17th April 2021, I have received a short response which thanked me for getting in touch, and "putting the light on some of the dilemmas that [their] movement has to handle".
I had also raised this concern:
Also another concern I have is that the Declaration of Lausanne's second demand is to ensure climate justice and equity, but that agreement was put together was from about 400 activists from 38 countries, seeming to be predominantly from Europe, from various accounts.
I will have to wait and see if these issues will be managed.. and for it to be reflected in their actions, and on their website, in future.
Can the Fridays for Future movement detach itself from too much emphasis on particular individuals?
It is hard to see Fridays for Future being able to operate well without its global founder and the founders of local chapters, especially when compared to the organisation of other movements.
"Our political structure knows how to operate without Alexei being in the office," Navalny's chief of staff and key strategist, Leonid Volkov, told Foreign Correspondent from Lithuania. Source: ABC Australia
Focus on individuals is, again, certainly not new. This is illustrated particularly with the West placing its hopes in Aung San Suu Kyi:
The West has long had a messiah fantasy: a belief in the power of a charismatic individual to carry the hopes of his or her nation. Source: Stan Grant, ABC
This is not the happy ending we were led to expect.

When Myanmar elected Daw Aung San Suu Kyi's party to power in 2015, she was widely portrayed as a sort of political saint, an icon who had endured great suffering to guide her people from dictatorship to democracy.

President Barack Obama praised her. Hillary Clinton embraced her in public. The Senate majority leader, Mitch McConnell, once compared her favorably to Gandhi.

Today Ms. Aung San Suu Kyi, the de facto leader of Myanmar, is the target of worldwide criticism for standing by as her country's military wages a campaign of murder, rape and torture against the Rohingya minority group.

Though her fall from grace was exceptionally spectacular, this is a common story. Western leaders champion individuals, often activists who have made heroic sacrifices, as the one-stop-shopping solution to the problems of dictatorship or shaky new democracy.

In their zeal to find a simple solution to the complex problem of political change, they overlook their heroes' flaws, fail to see the challenges they will face in power, and assume that countries are the products of their leaders, when it is almost always the other way around. Source: Did the World Get Aung San Suu Kyi Wrong? New York Times
It is unsurprising to see the West champion a single activist as the answer to "waking" everyone else up on the climate emergency.
But wow, has Fridays for Future taken this and internalised it to a new level.